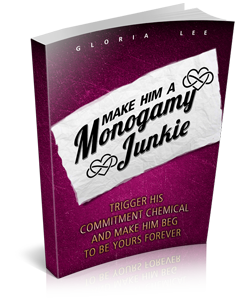 Make Him A Monogamy Junkie
Great for: women age 22 to 75, single, dating, in a relationship or married.
Not great for: Men. Women under 22.
NOTE: This is not explicitly a program 'for single women', but it does contain TONS of relevant info for them (including the first entire section of the program) and many happy buyers have been singles.
Author: Gloria Lee
Delivered via: instant digital download
Media: ebook, audio
Price point: One Time Payment of $47