If you are a returning affiliate then click products below to access the affiliate resources
About Angie JV
Hi, I'm Angie. I'm a professional direct-response copywriter, and the founder and owner of AngieJv.com.
Here you'll discover the full stable of my highest converting offers: top quality products with huge EPCS, practically nonexistent chargebacks, and some of the lowest refund rates in the industry.
And the best part?
These are extremely high quality products you can be PROUD of promoting - because every time you do, you change lives for the better.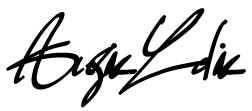 Angie Lole
Here's what other top affiliates are saying...
What frightens me isn't that Angie Lole is such a damned good copywriter with such high converting offers - it's that she just keeps getting better. I've personally made hundreds-of-thousands of dollars in commissions promoting offers Angie wrote the copy for and every time she's got a new VSL I feel my greed glands salivating like crazy. Angie is a rare talent. If you like money, promote her stuff.

Chris Haddad
Angie has been my #1 go-to copywriter for a number of years. Conversion rates from her copy have been extremely high and I'm really proud to call her my business partner now on several ventures. She has trained with the best, David Garfinkel, Chris Haddad, John Carlton, Jon Benson and has her own unique take on how to produce excellent high converting copy and great products themselves that customers love. I highly recommend you check out anything that she is a part of!

Mark Ling
Man, Angie, I don't know how you do it... Somehow your offers have solid continuity take rate AND they out convert most other front-end offers in the market! (It's usually a trade off in my experience) And on "Wrap Him," you've really hit your stride which has been an epic converter for me. I'm looking forward to working with you for a long time to come. It's been a great pleasure so far!"

Jordan Hall
Promoting Angie's 'Wrap Him Around Your Finger' offer recently I got over $1.21 epcs, and with recurrings to come it's looking likely to go well past $2 per click! Angie came out to visit us in Miami last year and I can vouch that she is a world class copywriter, and I couldn't recommend her and her products any more highly.
Nick Richards
I've promoted several offers Angie has written copy for ("Wrap Him Around Your Finger", "Addict Him", "Conversation Chemistry" etc.), and they've ALL done well with my list… and I've read them all and have always been VERY impressed with her writing and wisdom… and have learned some fun stuff for my own bag of tricks. I've always felt great about sharing them with my peeps. Angie is the whole package!

Carol Allen